Weighted Shoulder Wraps
Regular price
Rs. 1,050.00
Regular price
Sale price
Rs. 1,050.00
Unit price
per
Sale
Sold out
Weighted shoulder wraps are designed to provide a deeply calming pressure to the shoulder of the user while they are walking or sitting down. This helps to reduce restlessness, headaches, body ache and increase concentration.
Product Information

Our shoulder wraps are perfect to reduce fidgeting, head aches, body aches and increase concentration while walking or sitting down. They provide a soft pressure to the users lap that gives them a deeply calming effect.

Due to its size and portability, they are ideal for travel (flights, cars, train), classrooms, offices, home offices, and anywhere you would like to go.
Specs

Our shoulder wraps come in 2 sizes - 39" x 8" (800gms) and 39" x 8" (1.2kg)
Care Instructions

Our shoulder wraps can be hand-washed or dry-cleaned.
Share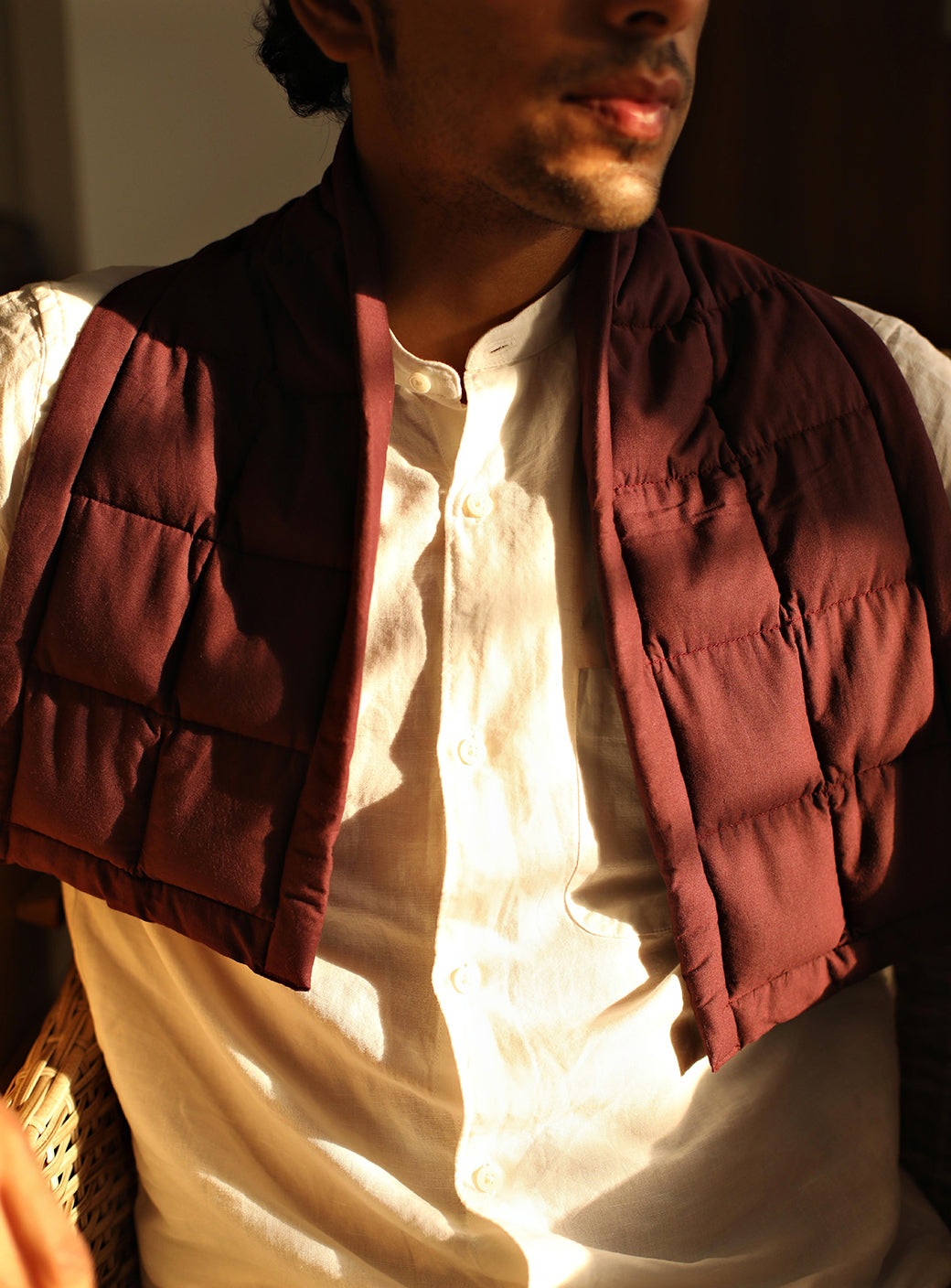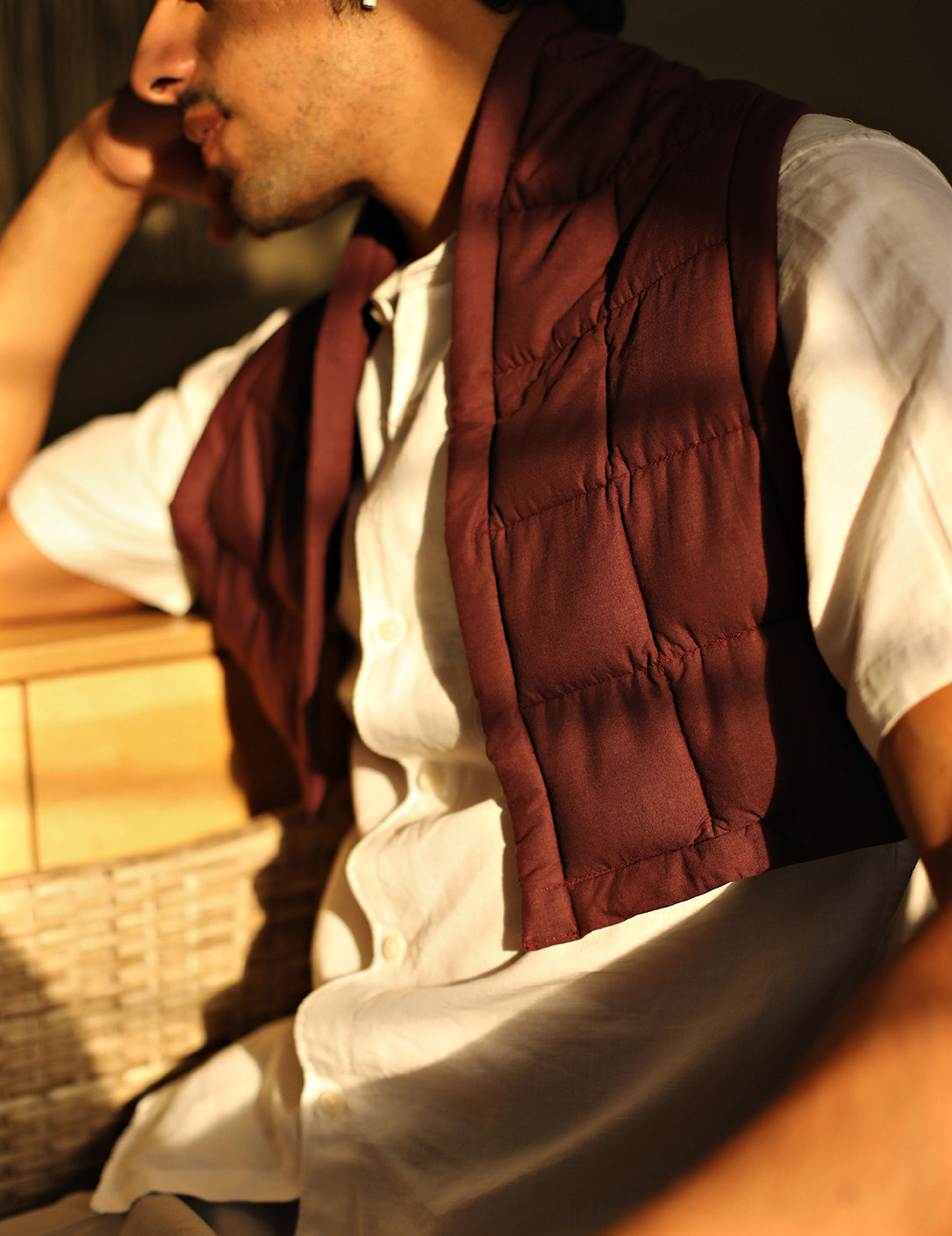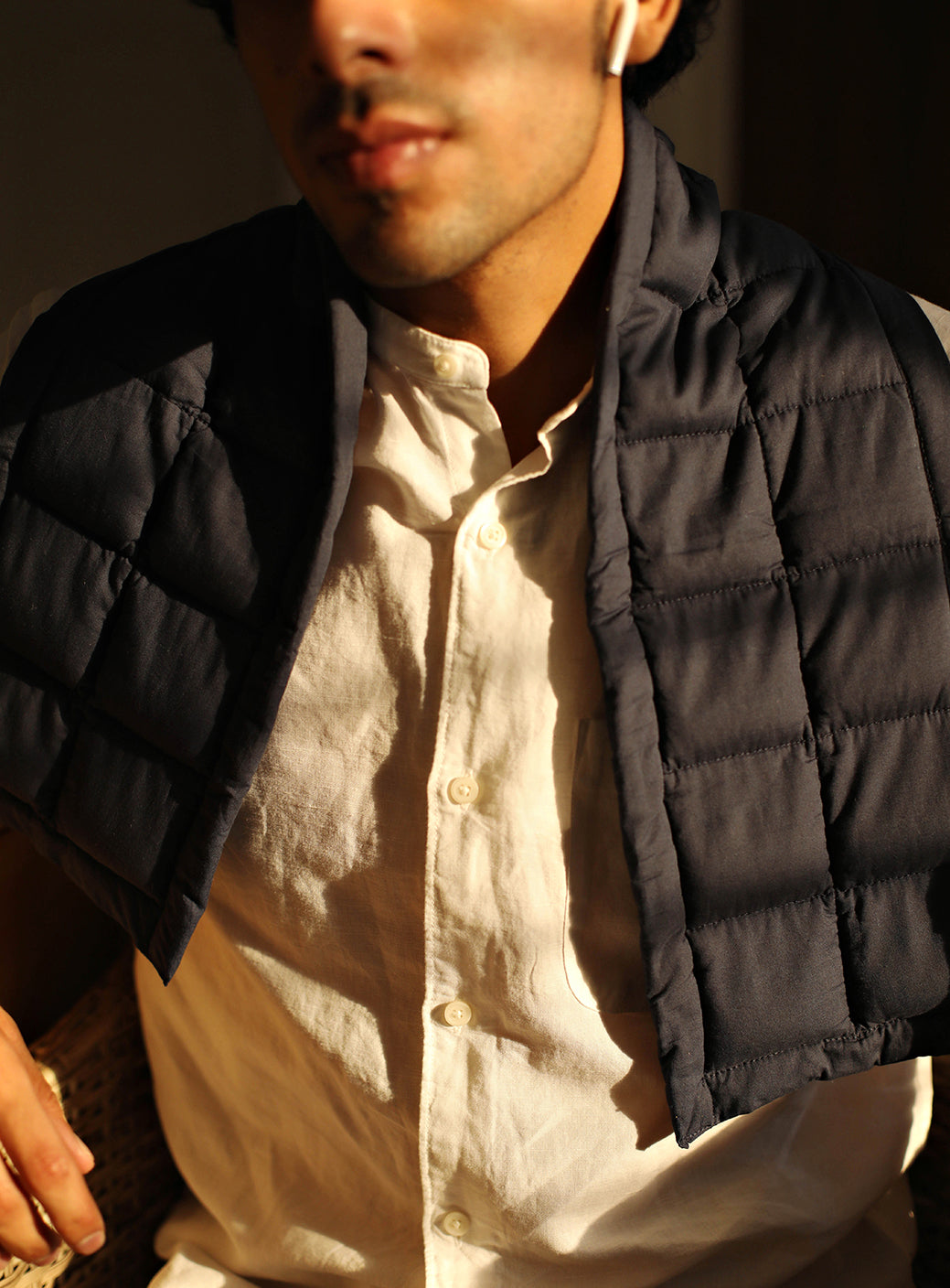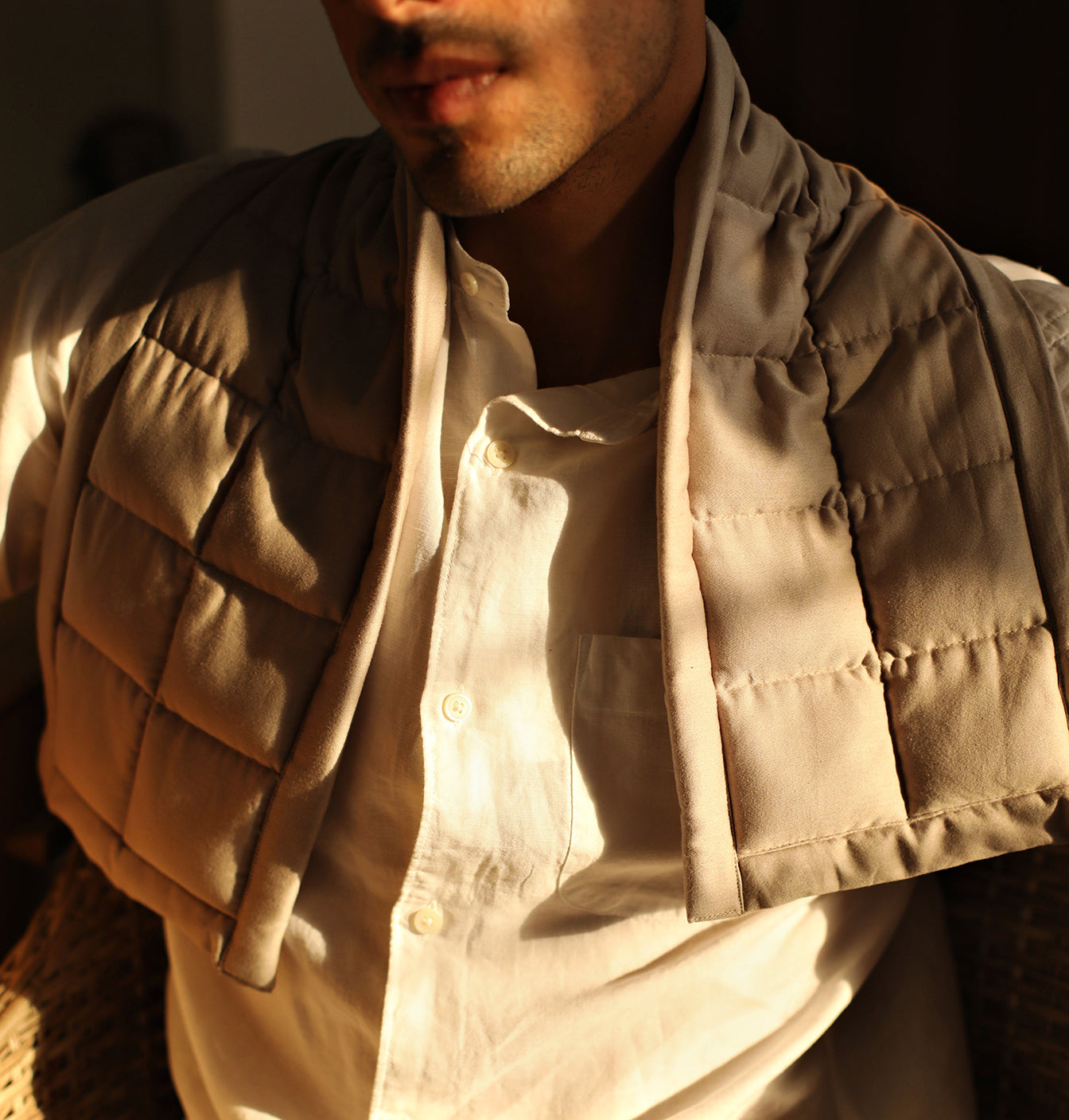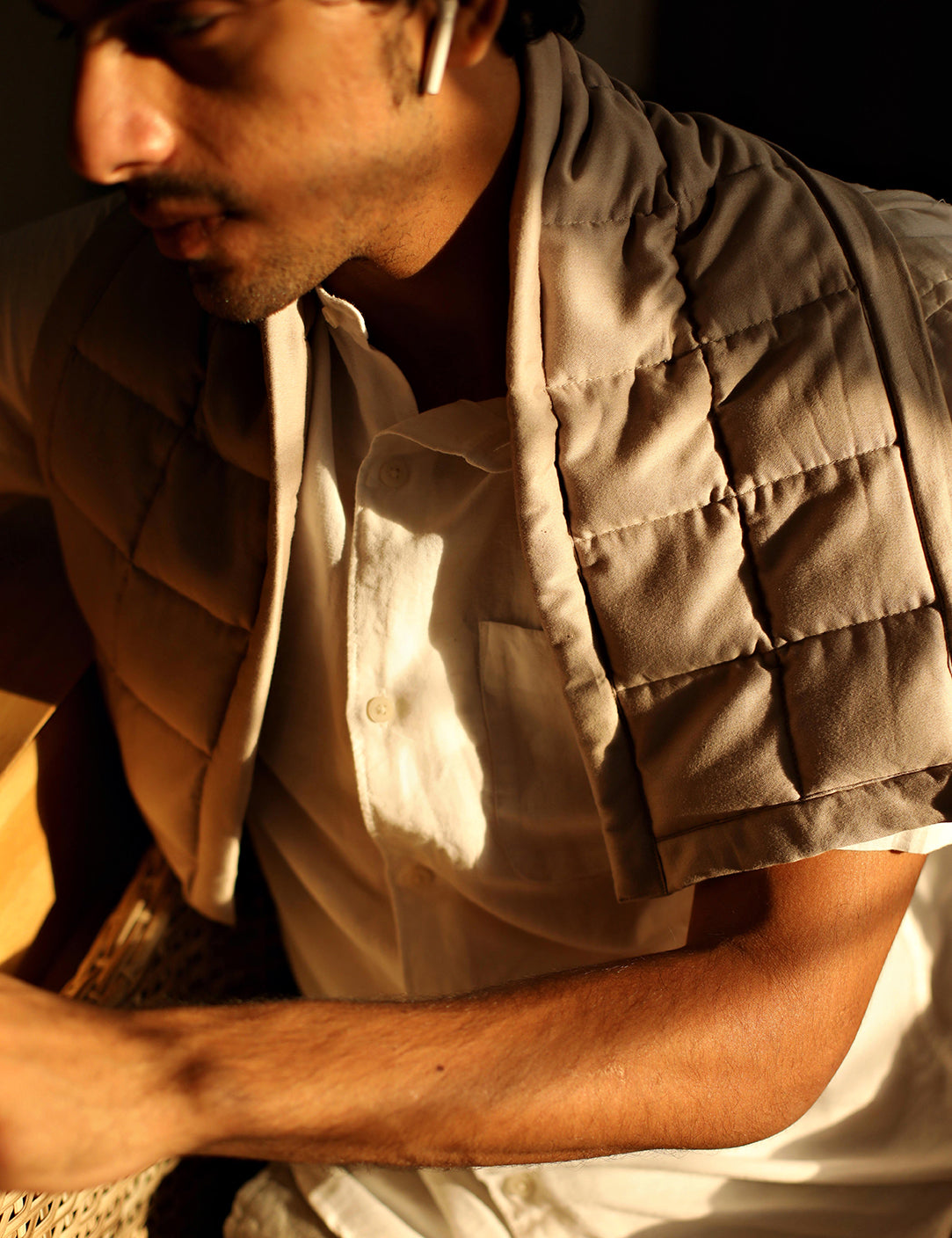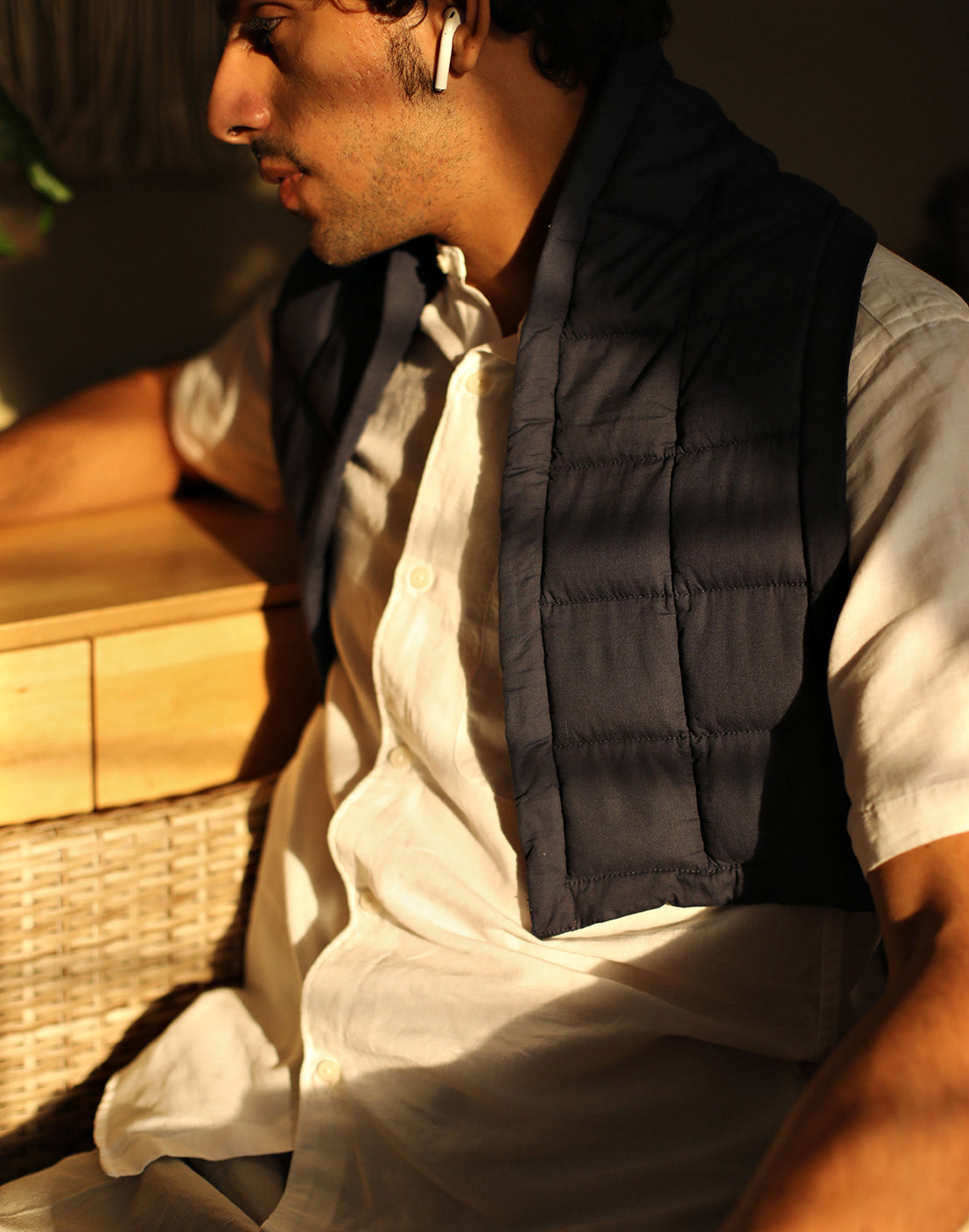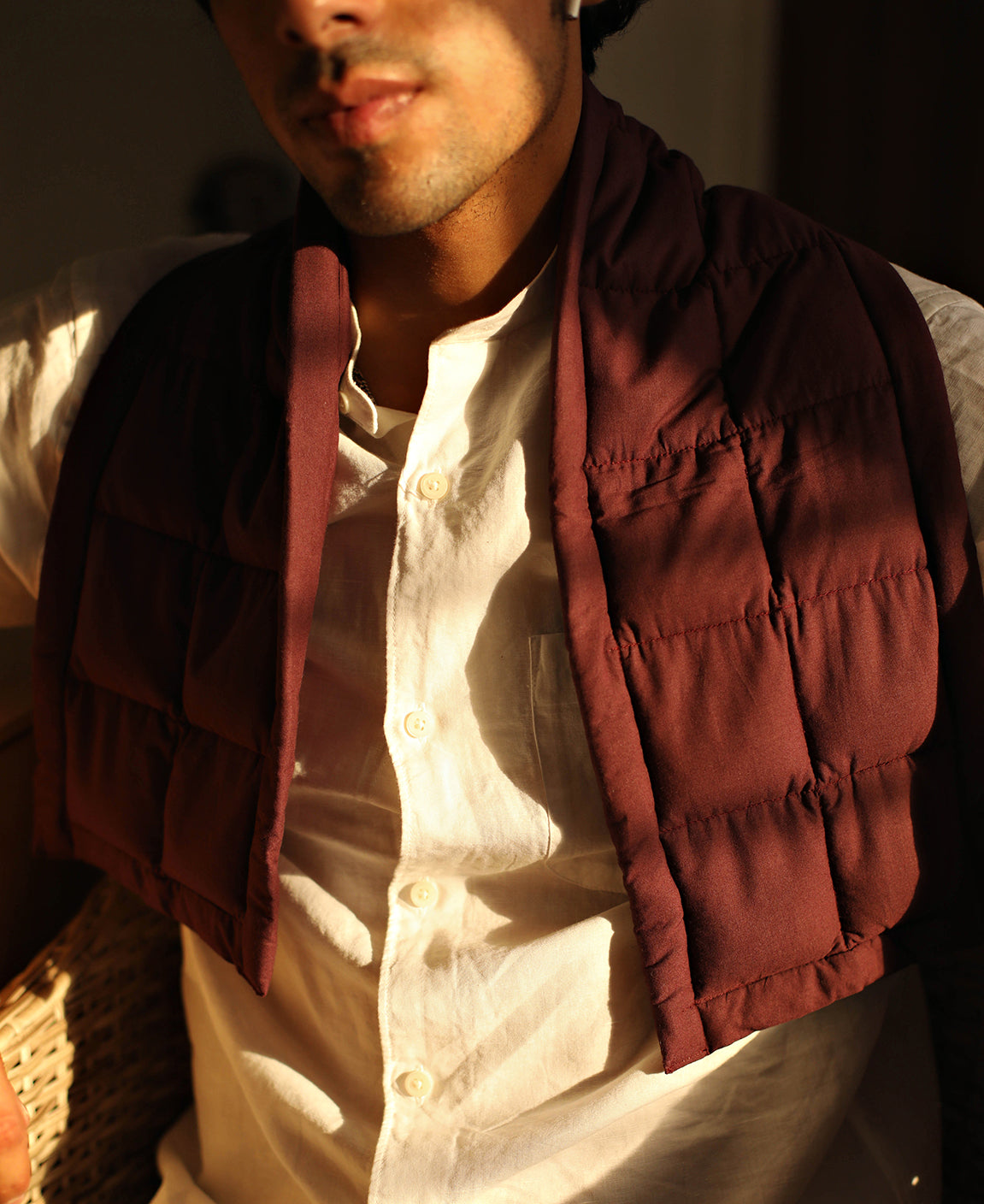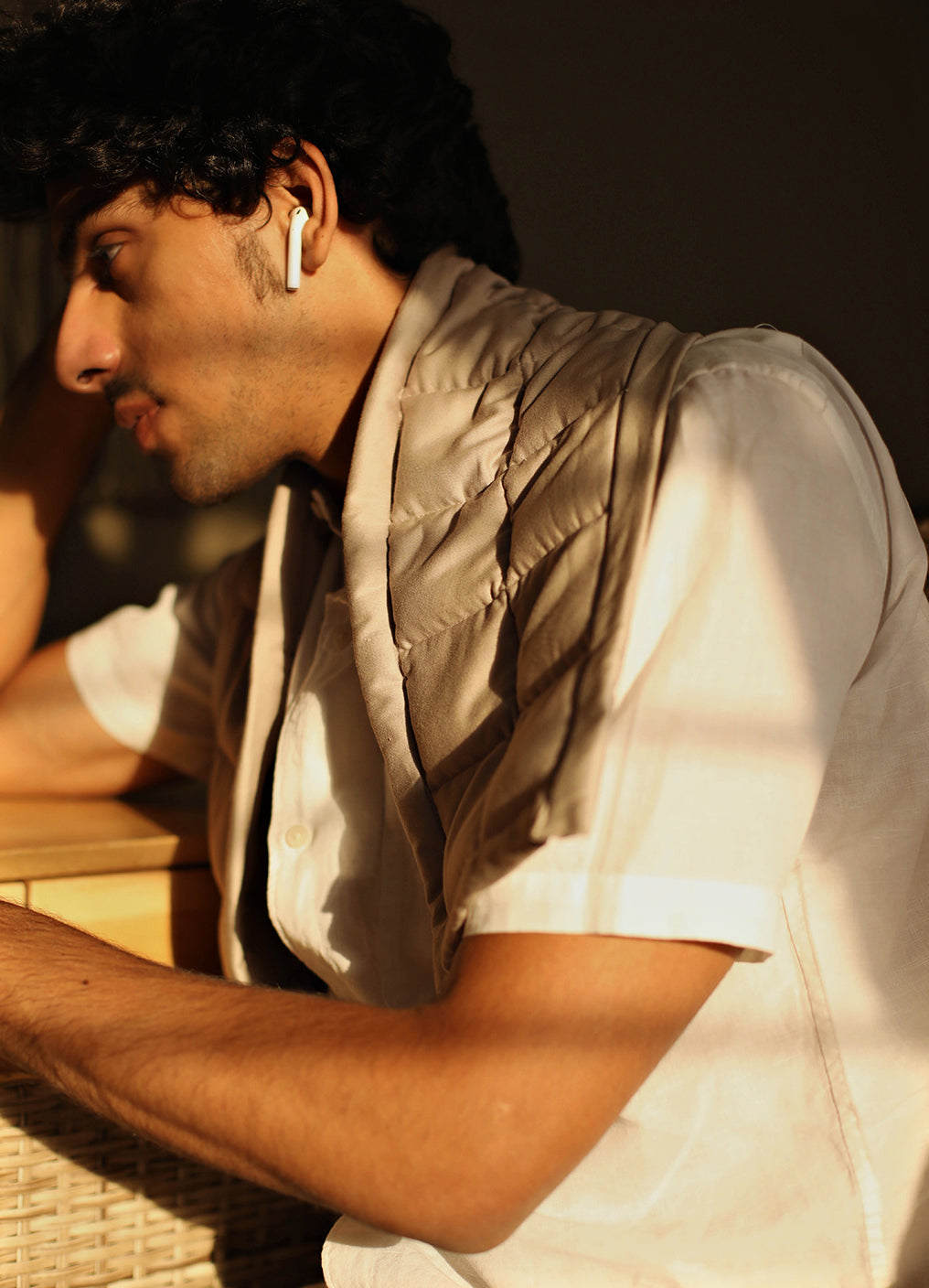 Selecting your weight
The ideal weighted blanket weight depends on what feels right for you. As a general rule of thumb, we recommend choosing a weight that is closest to 10% of your body weight.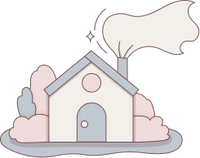 All Tax Included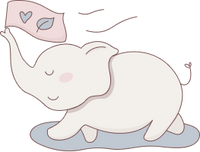 Free Shipping & Easy Returns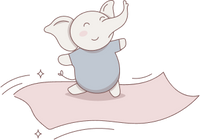 Sleepiness Guaranteed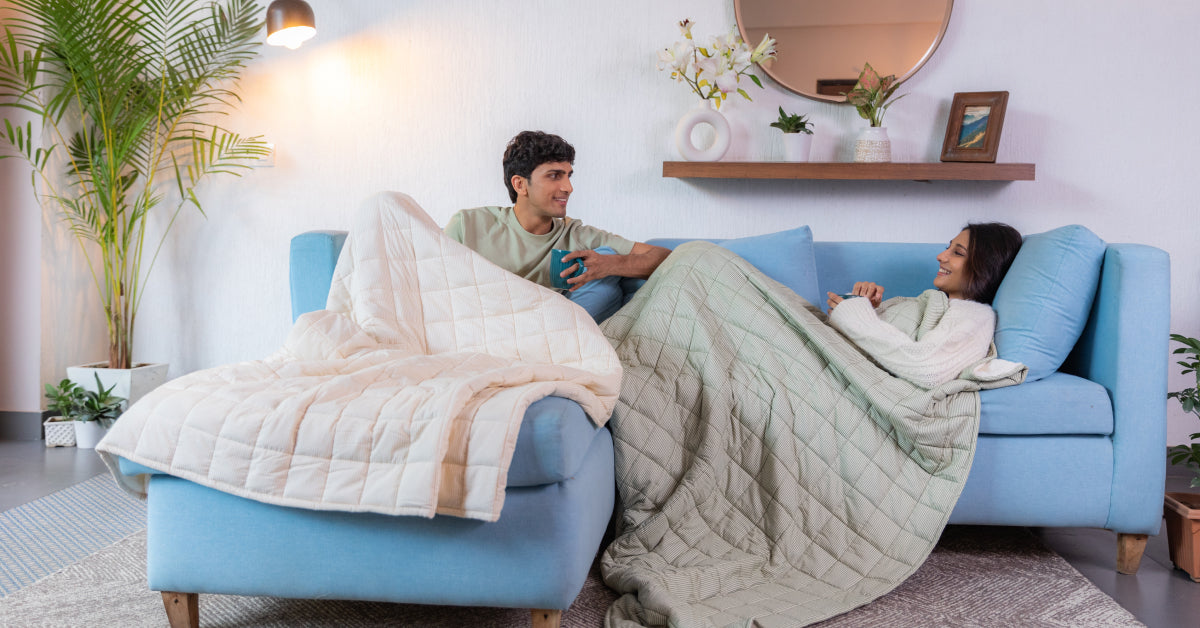 Frequently Asked Questions

What is a weighted blanket?

Weighted blankets are therapeutic blankets that help people sleep better at night. The additional weight on the blanket uses Deep Touch Pressure that stimulates the pressure points in your body to give it complete relaxation (method commonly used in massages). This has proven to reduce anxiety, relieve pain, and help the user feel more energized when they wake up.

What are the benefits of a weighted blanket?

Using a weighted blanket can drastically transform your sleeping habits, which, in turn, can have positive effects on your waking life. Some of the benefits of using a weighted blanket regularly include: - Improved sleep quality and overall mood - Lowered production of cortisol (The Stress Hormone) - Increased production of melatonin (The Sleep Hormone), serotonin, oxytocin, and dopamine (The Happy Hormones) - Relief from insomnia, restlessness and other sleep conditions - Reduced feelings of anxiety and depression - Improved brain function - Regulated circadian cycle Weighted blankets are often used as a sleep aid, but can also be used for relaxation or sensory therapy purposes. While these are only a few of the benefits of sleeping with weighted blankets, the value of a good night's rest simply cannot be overstated.

How to choose the correct weighted blanket?

Generally, we recommend choosing a weighted blanket that is about 10% of your body weight. If you're in-between weights(for example, 65kgs) we would recommend choosing the heavier blanket and going with 7kgs. Some of our users who have been using a weighted blanket for some time choose to go even heavier, and this is fine as well. It is all dependent on your comfort and needs.

What are weighted blanket made of?

Our weighted blankets are filled with safe and allergen-free fine grade high density glass beads which are shatter-proof, lead-free and noise-less for the additional weight. The outer shell is high GSM fine-grade cotton, and the inner lining depends on the blanket you choose - we have cotton, sherpa and velvet as options.

Who should use a weighted blanket?

Weighted blankets can be used by people of all shapes and sizes - from children to teenagers, adults and even our grannies and grandpas - they are not only beneficial for those struggling with mental health and sensory processing disorders such as anxiety, depression, ADHD, autism and more but our blankets are designed to help anyone who's looking to improve their sleep patterns and habits.

Does sleeping with a weighted blanket make you feel hot?

Not at all! Our weighted blankets are made with safe and allergen-free fine-grade high-density glass beads that do not trap heat, keeping you cool and comfortable all through the year. The weight of the blanket itself does not affect its warmth, but different materials capture and retain heat differently. Unsure of which weighted blanket suits your needs best? Here's a handy guide to help you make a decision! 1) Cotton: Our Cotton Weighted Blankets are extremely breathable, perfect for regions with warmer weather. 2) Sherpa: Sherpa is a versatile polyester blend that ups the ante on softness and cosiness. Our Sherpa Weighted Blankets are made for all seasons, but are particularly well suited for colder climates. 3) Velvet: Our Velvet Weighted Blankets are designed to be soft, lush and cosy. They are well-suited for year-round use.

Are weighted blankets safe for children and expecting mothers?

At Tucked In, your safety, as well as that of your loved ones is our utmost priority. Our weighted blankets are designed to be safe for users of all ages and have even been proven to help encourage independent sleep among young children. However, weighted blankets should not be used by children under the age of three. According to studies, expecting mothers globally have higher rates of insomnia than other groups and can benefit from the regular use of a weighted blanket. However, while choosing a blanket, it is advised to measure the ideal weight of the blanket by 10% of the mother's body weight pre-pregnancy.

Are there any side effects or risks to sleeping with a weighted blanket?

Weighted blankets are completely safe, and pose no risk to most people. However, if you suffer from any of the following conditions, it is recommended to consult with your physician before using a weighted blanket: - Sleep Apnea: While weighted blankets are known to help some sufferers of sleep apnea, it may have adverse effects on certain people with this condition. - Asthma & COPD: Certain severe breathing issues can be exacerbated by the use of a weighted blanket.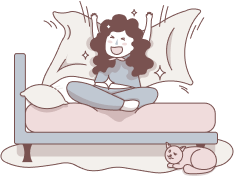 Reduce Anxiety
Uses Deep Touch Pressure therapy to relax the body's pressure points to stimulate the feeling of being hugged and increases the body's happy hormone.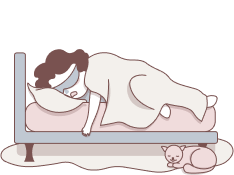 Improve Sleep
Our weighted blanket uses the process of grounding by pushing the body downwards, which has a deeply calming effect. A blanket that snuggles you.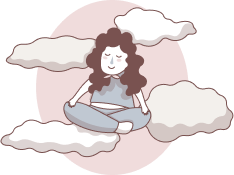 Wake up Rested
Our weighted blankets help you sleep faster & deeper through the course of the night, making you feel fresh and well-rested when you wake up.
See what people say about our weighted blankets
On day one, I could tell the difference in the quality of my sleep. But I decided to give it another couple of days to decide if it truly had made a difference or if it was all just in my head. By day two I was certain that the quality of my sleep had transformed; forever! That morning on my way out to work, I decided to put the blanket on my husband who was fast asleep. When he woke up, the first thing he did was to call me and ask "What is this blanket you put on me!? I've never slept soo well and my body feels different!". The blanket had clearly worked its magic on him too, so we recently bought another one for him. As of this morning, we've placed an order for 6 more blankets because we would like to gift them to some of ours closest friends and help 'transform' the quality of their sleep too.
Deepika Padukone
Actor and Producer
I am enjoying the blanket and am slowly getting used to it. I do see an improvement in my sleep patterns. I have recommended this to several people already.
Abhinav Bindra
Olympic Gold Medalist
The blanket is extremely cozy and I can't sleep without it anymore. I am really fidgety when I try to sleep, and this weighted blanket helps calm my body and has reduced the amount of times I wake up at night. Highly recommend!!
Parina Gujral
Product Designer
Thank you Tucked In Blankets for the most amazing product. I haven't slept so well in years! Can't Imagine sleeping without my weighted blanket anymore. I even make sure to pack it with me every time I travel,
Aarya Singh
Athlete
I bought one of your blankets a couple weeks ago, and i'm not kidding, my life has changed. I sleep better and deeper, and it's almost impossible for me to get out of bed in the morning. I've recommend it to ALL my friends. It's a great product!
Pahini
Customer
Weighted Blankets was a totally new concept for me but after reading research articles online about the benefits of them, I decided to buy one from Tucked In. Unexpectedly, I started to see a difference from the first night. Now, my sleep cycle has transformed completely. I sleep like a baby every night! 
Gauri K.
Teacher
Guys with anxiety, sleeplessness, stress, insomnia, I highly highly recommend this weighted blanket! It is simply an amazing product and has transformed my life completely.
Arjun Kapoor
Professional
I bought a Tucked In weighted blanket a few weeks back. Not only does it help me sleep better at night, it also makes me feel refreshed in the morning. I have bought many weighted blankets since then for my family and friends. Highly recommend. 
Raghav Punj
Lawyer
Best purchase in a while. My whole family depends on this weighted blanket now. So glad these are available in India now. Keep up the good work Tucked In!
Sanya Kohli
Business Owner
I got a customized weighted blanket from House of Charu and it has been a blessing. Their customer service is prompt, helpful and had my weighted blanket delivered to me before the promised time frame. Just a wonderful company with wonderful products. 
Anya T
Student
I recently bought blankets for my daughter and me. We are both sleeping so much deeper and better since we started using them! They feel absolutely amazing.
Gautam John